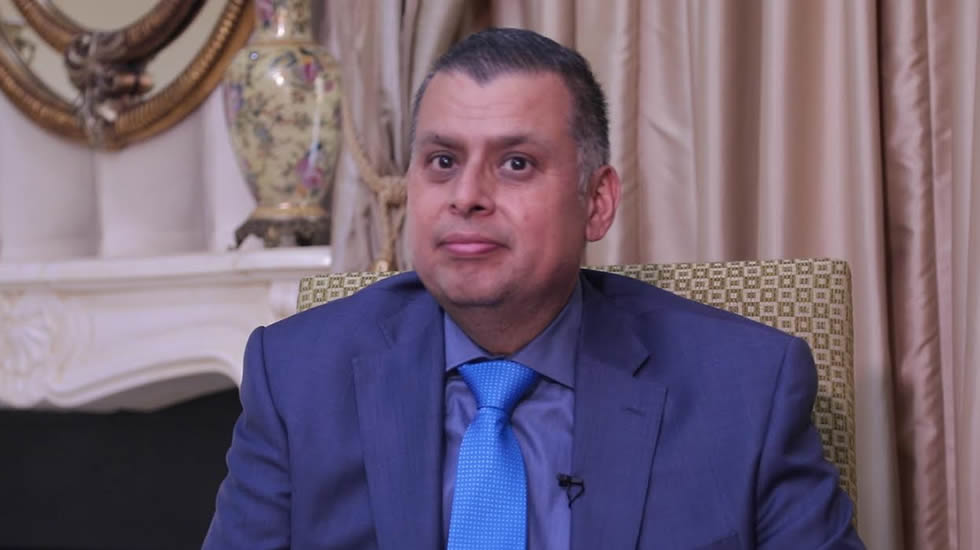 HEALED OF PANCREATIC CANCER
2017-06-14 | 1,986 Views
Mexican General Testifies of His Glorious Encounter at the Healing School

Gunther Reyes is a minister of the Gospel of Jesus Christ, and a General in the Mexican Army. He was diagnosed with Stage IV pancreatic cancer in November 2016, which threw his family into sadness and despair. "The news brought distress to my family; I was losing weight, and I couldn't eat because I was in such terrible pain," says Gunther.

While trying to make the most of his life and seeking a solution to his predicament, Gunther received an invitation to attend the Healing School Ministers' Visitation Program with Pastor Chris in South Africa. "This invitation came to me as a very big blessing from God, especially at a time in my life when I was in need of a miracle," he enthuses.

All the way from Mexico, Gunther journeyed to South Africa for the Ministers' Visitation Program in April 2017, full of great expectations for healing and a higher understanding of God's Word. "Being at the special 3-day teaching meeting with Pastor Chris was life-changing for me," he reports. "I learned and received more from God than ever before. There, my understanding of the Holy Spirit and His workings in my life increased."

The final day of the visit included a special impartation service with Pastor Chris. Gunther had a most glorious encounter that day. He describes the experience, "When the man of God laid hands on me and commanded the spirit of cancer to go, I felt the power of the Holy Ghost surge through me and I fell to the ground. I had never felt like that before. Immediately I stood up, I knew I was healed and started rejoicing." The cancer dematerialized and is gone forever, to the glory of the Lord.

Gunther ends his story by saying, "I specially invite you to the Healing School, I am confident that your life will never remain the same again." One touch from God is all you need to turn your situation around for the best. The 2017 Summer Session in Canada provides another opportunity for thousands to be impacted by God's wonder-working power. Registration is ongoing – click here to book now.

You can also participate by:

- Inviting someone to attend the session
- Praying about the session
- Giving towards the session.