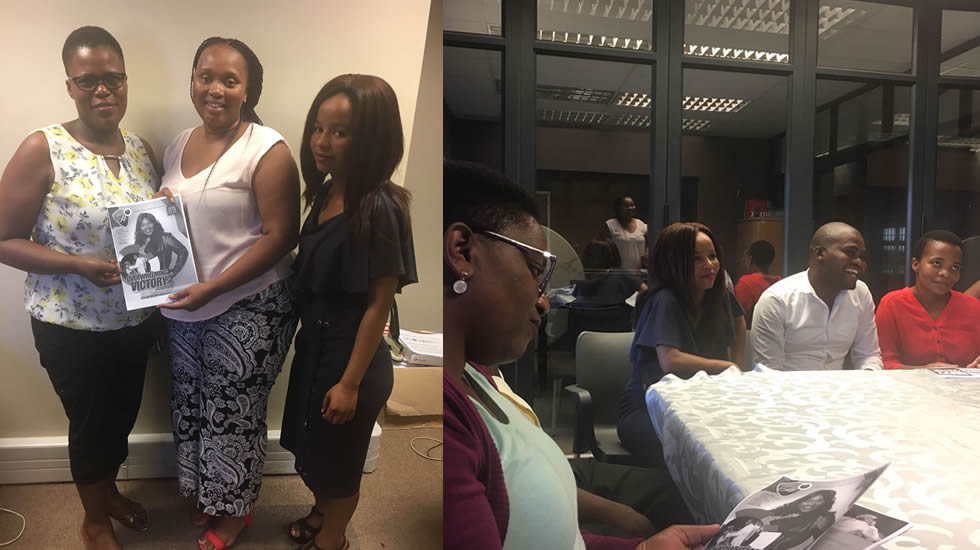 VICTORIOUS OVER CANCER – THE TESTIMONY AND EXPLOITS OF A HEALING SCHOOL AMBASSADOR
2018-02-13 | 1,879 Views
4th of February every year is globally recognized as World Cancer Day; a day intended to create awareness about cancer. As it is known medically, cancer is a major cause of death in the world - a disease that brings complete state of hopelessness to many.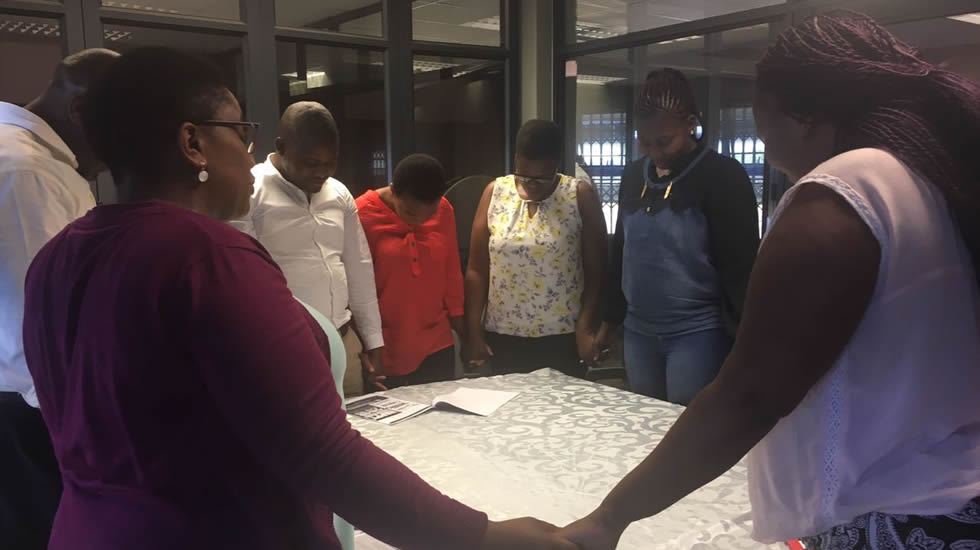 Ceza Thabane, a past student of the Healing School who had suffered from breast cancer received a divine touch of the Holy Spirit which brought about her healing under the miraculous ministration of the man of God, Pastor Chris Oyakhilome, at the Healing School.

In a passionate move to share her inspiring testimonial and to also convey the message that cancer is not the end of life, she hosted her friends and colleagues at a get together during which she spoke in details about her difficulties while she was afflicted with breast cancer, and how the teachings of the Word of God and the power of the Holy Spirit at the Healing School has orchestrated her divine healing. She also shared excerpts from the January 2018 edition of Healing School magazine.

In awe, listeners gave rapt attention to every word she uttered and they were deeply impacted.

Filled with the joy of her victory over cancer through the Word of God, she led them in prayer of blessings and handed them copies of the Healing School magazine.

Like Ceza, thousands have registered to attend the Healing School Autumn Session with Pastor Chris in Johannesburg, South Africa. Join us at the Healing School Online Prayer Conference on March 3rd, 2018 to make tremendous power available for them to receive their healing. To participate, kindly visit https://enterthehealingschool.org/prayerconference/ or www.enterthehealingschool.org, for more details on how to attend or invite someone to the Healing School.

You can also download the Healing School mobile app for Android and iOS devices. Follow our Superuser account on KingsChat @HEALINGSCHOOL. The KingsChat app is available for download on the Google Play Store or the Apple App Store.

God bless you.