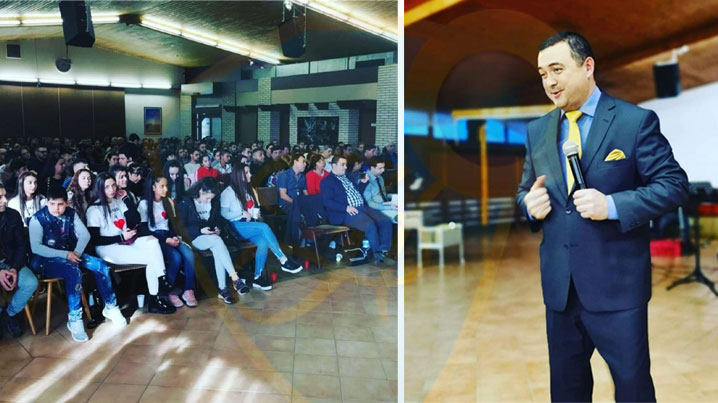 The Ministers Visitation Program is a priceless opportunity for ministers around the world to experience the love and compassion of Christ expressed at the Healing School. Pastor Valentine from Bulgaria, greatly inspired by his visit to the Healing School, has taken up various initiatives to propagate the Good News of Christ, and has brought many into God's Kingdom of light

Following the Master's instruction to "...go ye into the world, and preach the gospel to every creature" (Mark 16:15), Pastor Valentine embarked on a mission trip to Germany, where he organized a conference tagged 'One Body Many Parts'. The aim of this conference was to reiterate the importance of soul winning and the role every Christian must play to help more people accept the salvation provided by Christ Jesus.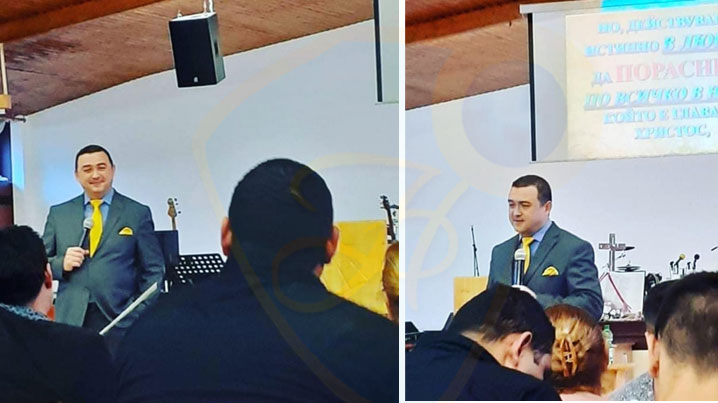 Pastor Valentine ministered God's Word with power and conviction at the conference. It was a time of healing for those who were sick as he prayed for them. Prophecies also came forth by the Spirit of God. Those who were yet to give their lives to Christ joyfully came out to accept salvation. It was indeed a refreshing time in God's presence, as each left with their faith stirred up to win more souls to Christ.
The Healing School is a place of divine encounter where many who come are propelled into deeper fellowship with God's Spirit. Their victory reports and tremendous impact in the expansion of God's Kingdom continue to reverberate all over the world.

To learn more about the Ministers' Visitation Program, or to be a part of the transformation at the Healing School through your giving and prayers, please visit www.enterthehealingschool.org for more information.