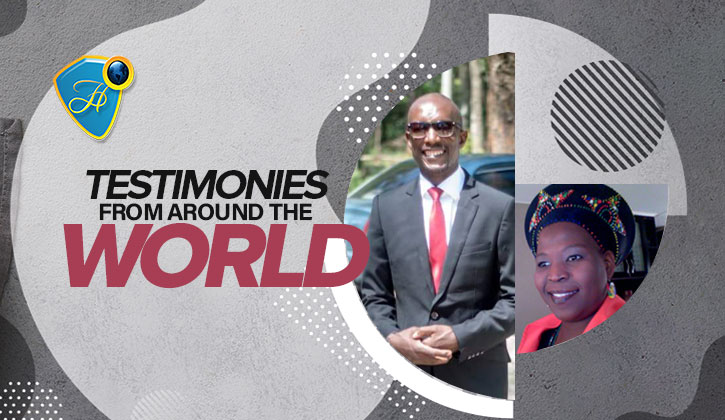 Amid the uncertain times in the world today, the healing power of God is impacting lives everywhere through the Healing School of the man of God, Pastor Chris.

Benmark Jemwa from Zimbabwe attests: "I have seen and experienced a radical shift in my life from the time I graduated from Healing School. Not only was I healed physically, but I was also renewed spiritually and mentally. My life has been on an upward and forward trajectory. My business is flourishing, even in these turbulent times. I have had the pleasure of working in places I never thought possible, with people of high caliber. Even when I thought I wasn't qualified for some opportunities, I got them. The testimonies just keep pouring in and I'm so grateful to God! I also thank the man of God, Pastor Chris, for changing my life irreversibly, through the ministry of the Word and the Holy Ghost. I love you, sir."

Sindiswa Mnguni from South Africa: "Praise God with me! For a while, I was suffering from kidney problems, which consequently led to some hospital visits for checkups and medications. It was a rather shocking experience for me and I knew it wasn't God's plan for me. By Providence, I came across the 'Divine Health Confessions' of the Healing School, through a friend. For months, I affirmed loudly the confessions, telling myself I have a new set of kidneys and everything. While I kept on, I was scheduled for an appointment recently for an X-ray to diagnose the condition. To the doctor's amazement, the results were so clear. Even my blood is clean. 'Your kidneys are functioning perfectly fine and they are normal,' he said. I have fully recovered my health. All my organs are revitalized and new, to the glory of God!"