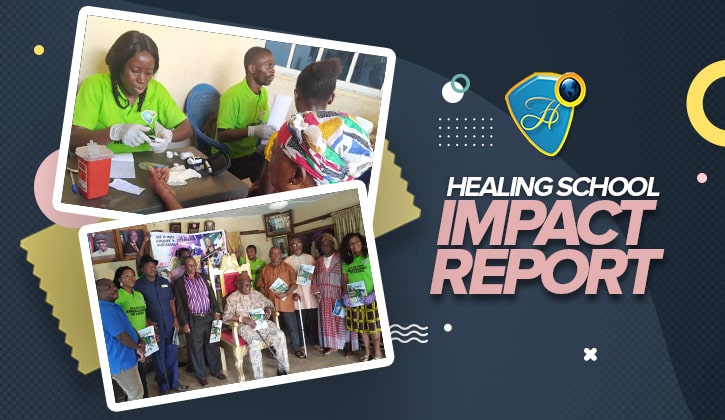 A Healing School Ambassador from Port Harcourt, Nigeria, Princess Kukarme Charles, hosted a free medical outreach in Degema, alongside her team, reaching two communities with essential health care services. Princess Kukarme Charles was miraculously healed of autoimmune poly-glandular syndrome after her divine encounter with the power of God at the Healing School. Since then, her passion has been to influence lives with the investment of the Word and the inspirations she received at the Healing School.

The outreach which held in collaboration with some medical experts saw an immense turnout of people who benefited from an array of free health services provided by the team. All sorts of tests including full blood count, sugar test, blood pressure check, and others were carried out with drugs administered to individuals who needed them. Other checkup kits were also presented to participants. The outreach also featured inspiring health talk segments, medical counseling, and lots more.

Some of the attendees, including the community monarchs and chiefs who were present for this gracious occasion expressed their utmost appreciation for the love rendered to them. Princess also took time to stir many with her healing testimony and her encounter with the man of God, Pastor Chris. She distributed several copies of the Healing to the Nations Magazine. As a result, many received salvation while others had wondrous testimonies of divine healing.
The outreach was truly an amazing experience for all.

To get updates from the Healing School Ambassadors' Network, please subscribe to our newsletter.