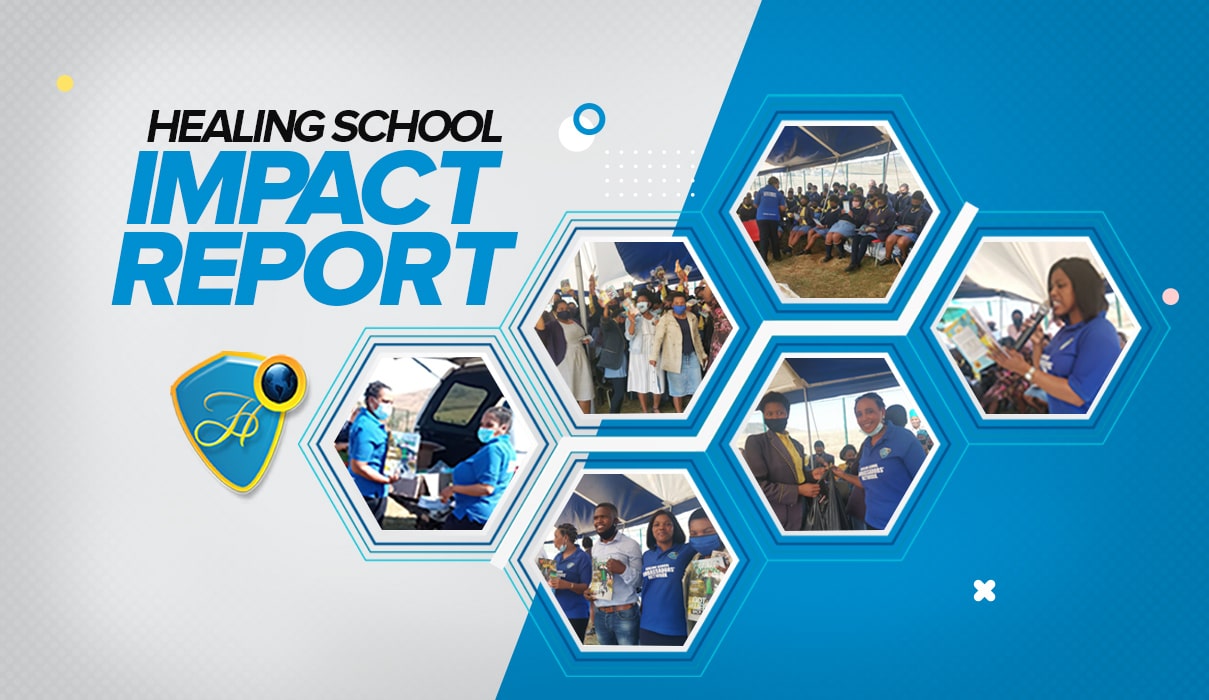 Tamara Xokozela, a member of the Healing School Ambassadors' Network from Durban, South Africa, alongside her team organized an outreach in a secondary School in Magusheni village of the Eastern Cape. Taking advantage of the opportunity in Edudumeni High School, the team reached over 100 students with God's Word, using the various ministry materials from the Loveworld Nation.

The event had the school teachers and other community representatives in attendance. Tamara inspired the teeming audience as she shared on, "Success Motivation and Power of Thoughts" as taught by the man of God, Pastor Chris. Over 68 learners and 32 officials accepted Jesus as their Lord and Savior. This was followed by a fervid session of prayer for all the students. There was a mighty release of prophetic words, confirming the glorious future ahead of the young folks. "This is a generation of leaders full of the knowledge of God."

In addition to all the exciting activities of the day, each student was gifted with essential items, food, and Christian materials, including the Healing to the Nations Magazine. Both the students and teachers expressed their gratitude and were filled with hope. The school's spokesperson declared that the outreach held at a perfect time, as the school was in preparation for examinations prior to the outreach. They were all pleased and confident that the impact of this event will promote the students and school's portfolio in the days ahead. Everyone left with Joy and conviction in their hearts.

To read more about the Healing School Ambassadors' Network, please subscribe to our newsletter.