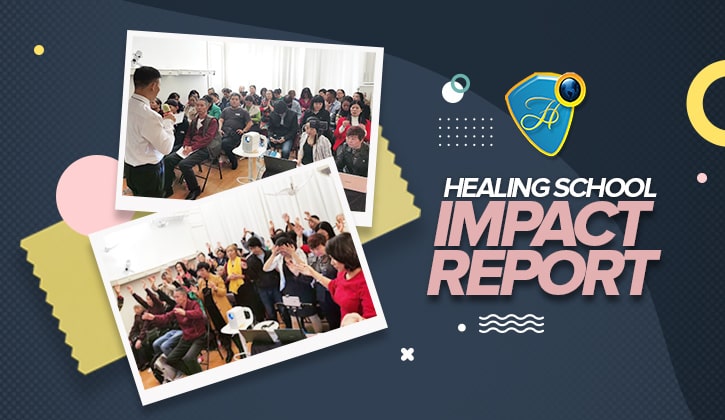 Sion International Church Shanghai, China, a Healing School partnering ministry held a conference with over 650 participants, both on-site and online. The meeting was attended by pastors and leaders from various regions in Asia: Vietnam, Indonesia, Hong Kong, Taiwan, Mongolia, Beijing, and others.

The meeting featured special exhilarating segments of the miraculous where many were inspired by testimony videos from the Healing School, and were also enlightened about the healing ministry of Pastor Chris Oyakhilome. The worship team led the congregation in a palpable worship and praise session, while the prayer segment took the atmosphere to another level, increasing the faith of the attendees for all that was in store for them.
An exhortation by the host, Pastor Laurent, on 'Eternal Life' had everyone attuned to an atmosphere of faith as they displayed their eagerness to receive with the lifting of their hands. He ministered healing to the sick, addressing all manners of conditions, and miracles took place.

A brother received healing from Parkinson's disease and another who had difficulty walking ran and jumped for the first time after a very long period. Many of the people who participated online were also ministered to. The power of God swept all over, healing and touching every life. Everyone received a divine impartation. Praise God! The meeting ended gloriously with a closing prayer by Pastor Laurent.

Indeed, the message of our ministry is spreading to every man's world, and all who were impacted by this conference will never be the same again. Expressing gratitude to God for the phenomenal program, Pastor Laurent said, "Thank you Lord for the Holy Ghost in us, inspiring us to do exploits. I'm grateful to the man of God, Pastor Chris, for imparting us with so much, so that we can fulfill God's dream."

To read more impact reports from the Healing School Partnering Ministries, please subscribe to our weekly newsletter.