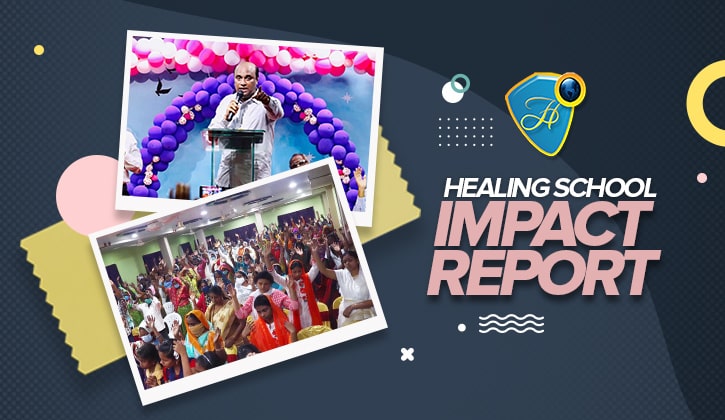 With so much boldness and audacity, Evangelist Ravi Abraham from the Healing School Partnering Ministries, Pakistan, is all out to spread the Gospel of Jesus Christ in his city. Drawing inspirations from the bountiful teachings of the man of God, Pastor Chris, on Your Loveworld telecast, he organized a special healing and evangelical outreach with hundreds of participants from different parts of the nation, impacting his audience with God's Word and power.

The timely program witnessed an inflow of people of all ages. All those who attended had something in common - they had come to experience God through the program, enjoy a rich fellowship with one another, and to be blessed by the ministrations. It was a day of divine appointment for many of the attendees.

The meeting featured exhilarating sessions of praise and prayer, enveloping the congregation in an atmosphere of faith for healing and miracles. Sharing from the Scriptures, the host exhorted powerfully on the gift of eternal life. He also expounded on divine healing and health, stressing that sickness is not a part of the life of a Christian.

Evangelist Ravi ministered to the participants one after the other, transferring the healing power into their bodies. Several received their healing from all kinds of sicknesses while over 50 of them gave their hearts to Christ during the altar call.

In appreciation to the man of God, Pastor Chris, Evangelist Ravi said, "God bless Pastor Chris for his constant efforts in edifying the body of Christ as a whole. This has given us so much courage to stand up for Christ and lead more people to Him in these times."

To read more inspiring updates from the Healing School Partnering Ministries, please subscribe to our weekly newsletter.