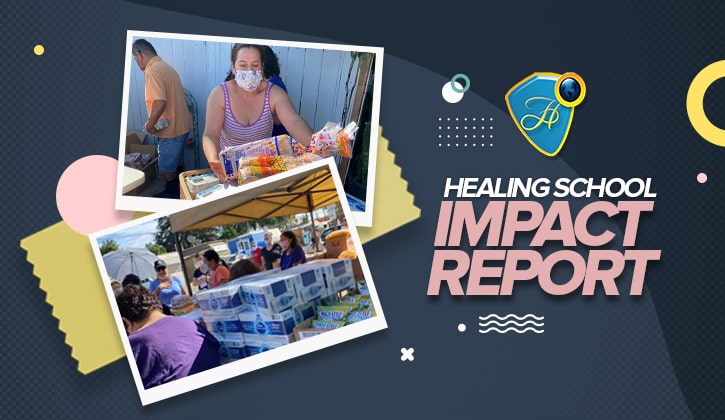 The Healing School Partnering Ministries (HSPM) is a network of Christian leaders from all around the world, who are passionate about the Gospel of Jesus Christ. Over the years, these ministers have been deeply inspired by the message of the man of God, Pastor Chris Oyakhilome. Their testimonies continue to resound all over the earth.

Fulling the Scripture in Mathew 25:40: "...Truly I tell you, whatever you did for one of the least of these brothers and sisters of mine, you did for me", a Healing School partnering minister, Prophetess Silver Sanford of Silver Sanford Ministries, California, held an inspiring outreach in her city with the aim ministering God's love during the festive season to immigrants. This was in commemoration of the birthday of the man of God, Pastor Chris.

Specially ministering to the sick, Prophetess Silver spoke words concerning their health and dispensed healing. Many who came to the meeting sick and downcast left refreshed, having received divine restoration. Also, the participants were each blessed through the distribution of essential relief materials by the team.

In a special appreciation to the man of God, Pastor Chris, Prophetess Silver says: "Thank you Pastor Chris for teaching us the way of love."

To read more impact reports from the Healing School Partnering Ministries, please subscribe to our weekly newsletter.