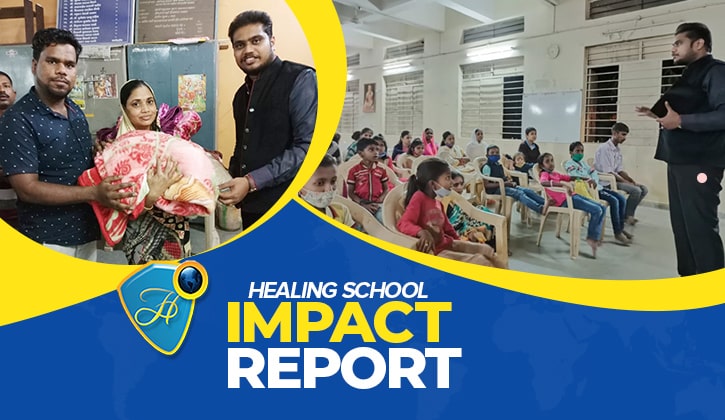 Through the ministry of the man of God, Pastor Chris, many ministers of the Gospel from around the world have been stirred with renewed zeal as they have received the revelation of God's Word to transform cities and nations with the same grace that is at work in Pastor Chris. Many of these ministers become members of Healing School Partnering Ministries, several of whom embark on missionary trips to various cities, winning souls to Christ and encouraging Christians to embrace the mandate of the Gospel.

One of them, Pastor Noyal Livingston, organized a trip to Chennai, India, for a 3-day program tagged 'Prophetic Conference'.
Being a day that many looked forward to, the excitement and joy of the Spirit expressed by the congregation was palpable. It was a celebration of faith and all who attended were ready for the Word and a special impartation of the Spirit. Uplifting segments of exhortation, prayer, profound worship, and faith affirmations highlighted the service.

He shared specially about serving the Lord passionately. "It is essential that the love and the compassion of God is unveiled in your daily affairs of life as you labor in service to God," he said.
Souls were added to the Church as many gave their hearts to Christ when the altar call was given, while others received healing from different diseases. For everyone present at the program, it was a day of celebration, healing, and salvation. Glory to God!

To read more inspiring updates from the Healing School Partnering Ministries, please subscribe to our weekly newsletter.