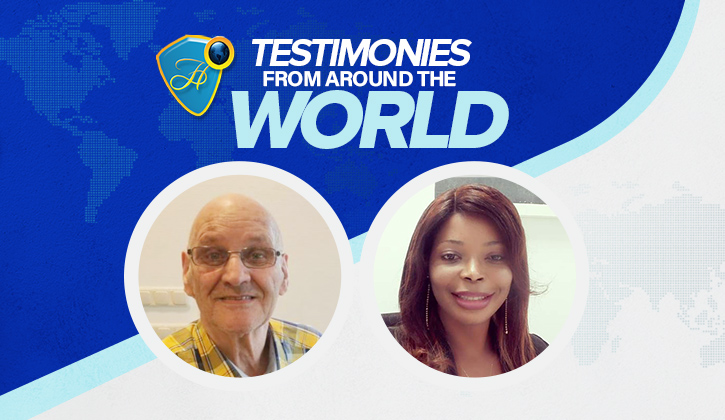 Van Dam from the Netherlands: "In the month of January, I got a disturbing message that one of my leaders was facing some health challenges. He was admitted to the intensive care unit in the hospital as the situation was quite critical. The diagnosis revealed that his lungs had been affected, hence he couldn't breathe on his own. While seeking help, I spoke with a friend who is a member of the Healing School Prayer Network. She suggested that we raise a prayer chain concerning it during the next Global Prayer Session. Then came the day of the Prayer Session.",

"Prayer was made by saints, and indeed, power was made available for changes. While the session of prayer was on, a prophecy came forth that the machines that helped him breathe were taken out, and he regained his strength and was completely healed. This news strengthened my faith and brought new hope to my heart. It wasn't long that I received the good news that the machines were taken away, indeed, and he has started breathing without any aid or the support of any machine. He is totally healed and alive unto God. Glory to God! I'm excited about the Healing School Prayer Network and I thank the Healing School for this great opportunity," he said.

Helena Sofia De Jesus from Angola:"Reading the Healing to the Nations Magazine has brought great changes to my health, and every aspect of my life. My health is fully restored. Praise God! On a fateful day, I went for a gynecological consultation, after going through a series of tests, the result came and the doctor informed me that I was diagnosed with fibroids and that it had multiplied. The doctor then referred me for surgery. Deep inside me, I knew I wasn't going for the surgery. I was resolved to take my matter to God, and I knew I was going to receive a miracle. So, in 2020, I come in contact with the Healing to the Nations Magazine. I started reading it. Every day, I declared the faith-filled confession contained therein. I did that so much that it became a part of my life. I was so blessed by the material such that I even began distributing it to those around me. Since then, my health has gone from glory to glory. Today I am conscious of whom I am in Christ Jesus, and I can never allow sickness to rule over my body again. Even my faith has grown stronger, and this has affected every area of my life."

To read more inspiring testimonies from the Healing School, please subscribe to our weekly newsletter.