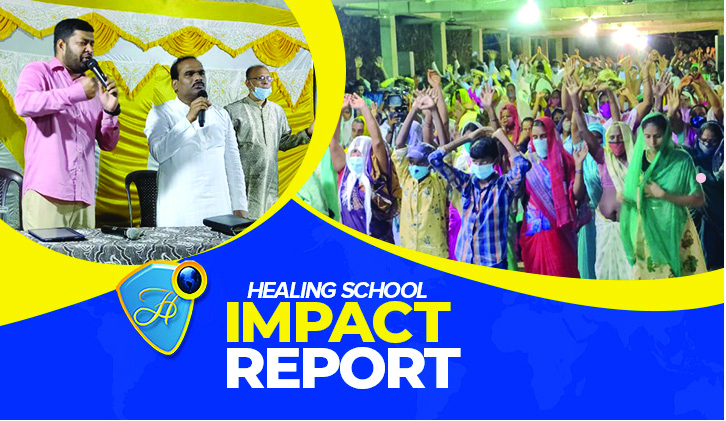 The Healing School Partnering Ministries (HSPM) is a network of ministers from all around the world, who work in partnership with the man of God, Pastor Chris, for global evangelism and impact. The platform is an avenue for ministers to network, collaborate, and execute various global evangelical initiatives in partnership with the man of God, Pastor Chris.

One of the ministers, Pastor Jimmy Thankachan, recently hosted the 33rd Annual Conference of the Pentecostal Fellowship Churches and College of Ministries at Achanta, West Godavari district, in Andhra Pradesh. He shared insightful revelations where he inspired the teeming congregation to prepare their hearts to meet the Lord.

The over 1,000 participants at the program witnessed the lame walk amidst other marvelous miracles that took place. Several others were touched by the power of God as the Word went forth. Over 50 souls were won to the body of Christ. Glory to God!

This meeting also had in attendance excited ministers across the city of India, who came with great expectations to receive life-changing truths that would transport their lives and ministries to the next and higher level of operations. Everyone was impacted, inspired, and positioned for greater exploits as increased grace was imparted unto them.

To read more inspiring updates from the Healing School, please subscribe to our weekly newsletter.