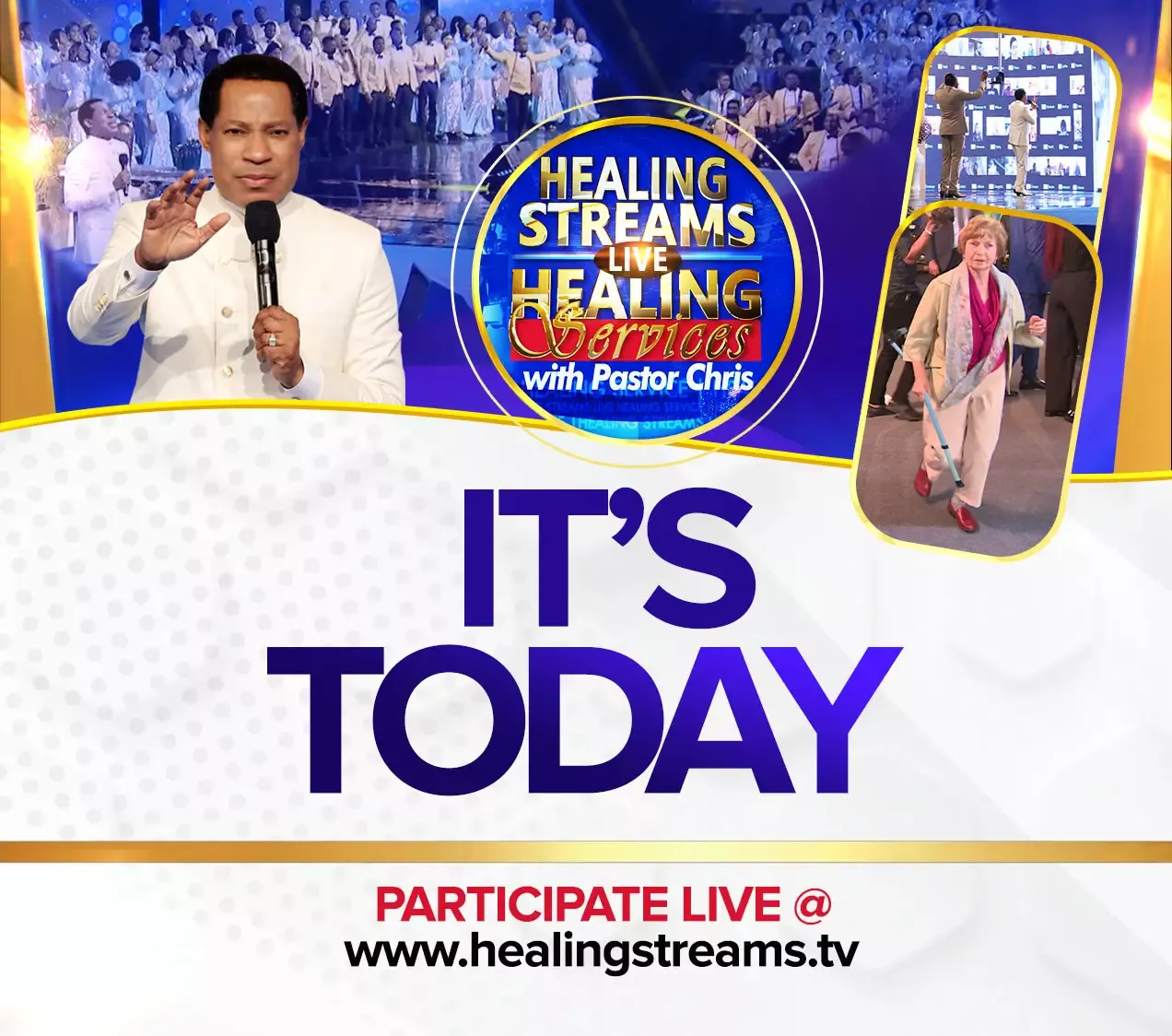 Hurray! The most-anticipated Healing Streams Live Healing Services with Pastor Chris kicks off today, Friday, July 29, 2022. Billions worldwide are expectant to be blessed by the power of God through healing miracles, testimonies, salvation, and eternal blessings like never before. Language? Time? Distance? There are no barriers to your miracle!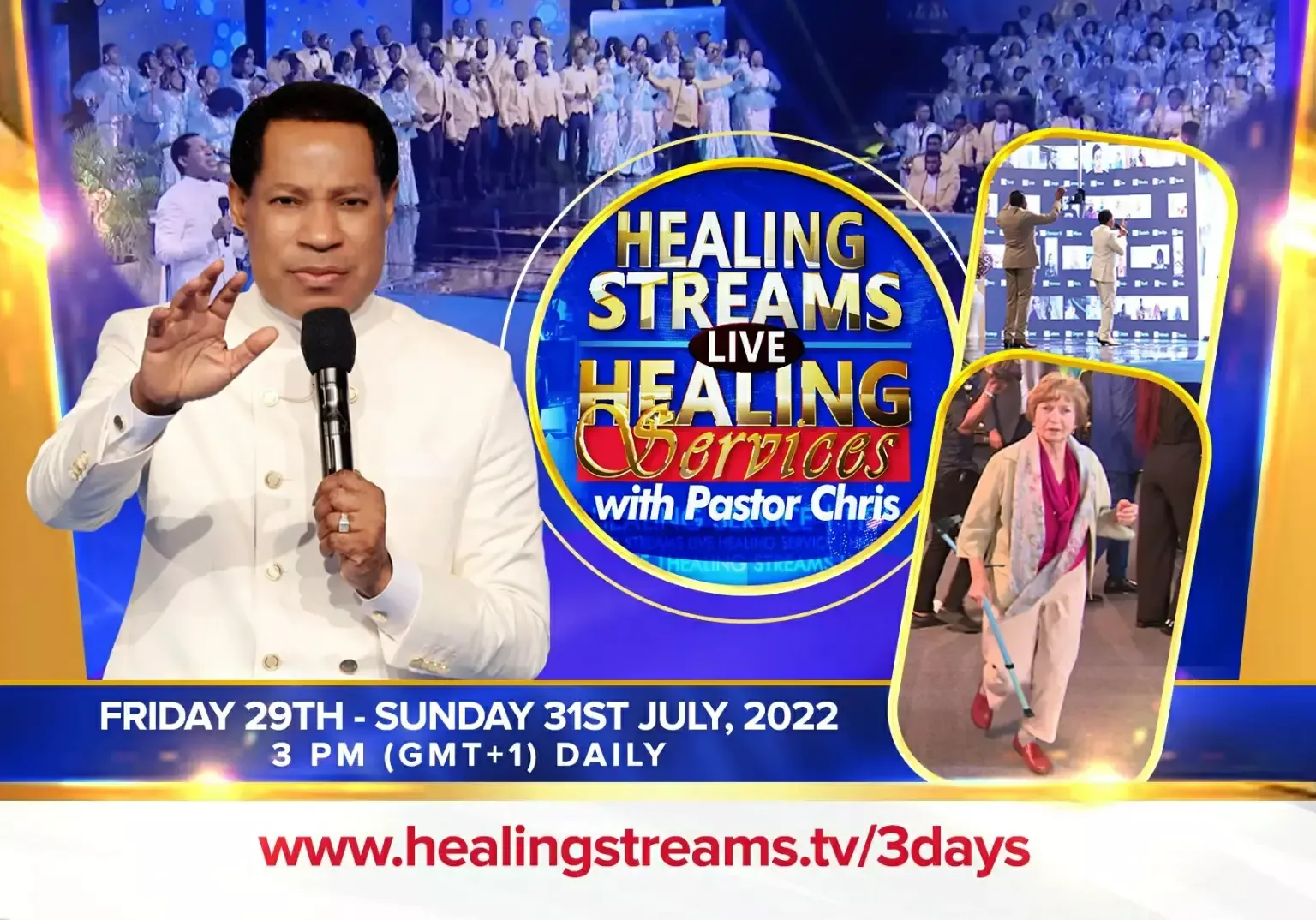 The Healing Streams Live Healing Services will be streamed live for three days to various locations globally via physical and virtual healing centers. So, be ready to participate fully to enjoy the special times of the miraculous from today, Friday, July 29th – Sunday, July 31st, 2022. The time is 3 p.m. (GMT+1) daily.

To participate, simply log on to www.healingstreams.tv or the Healing School mobile app.

To give, visit: www.healingstreams.tv/partner, select "Give now" and follow subsequent prompts.

To send your testimonies, kindly include your name, country, phone number, and details of testimony and send testimonies with pictures and/or videos via email to testimonies@healingstreams.tv or upload @ www.healingstreams.tv/testimonies

Are you sick in your body? Do you want a miracle from God? The Healing Streams Live Healing Services is your set time for divine transformation and uplifting by God's Spirit. It's the biggest thing happening in the world right now. Don't miss it!

Stay connected to this website for more updates.