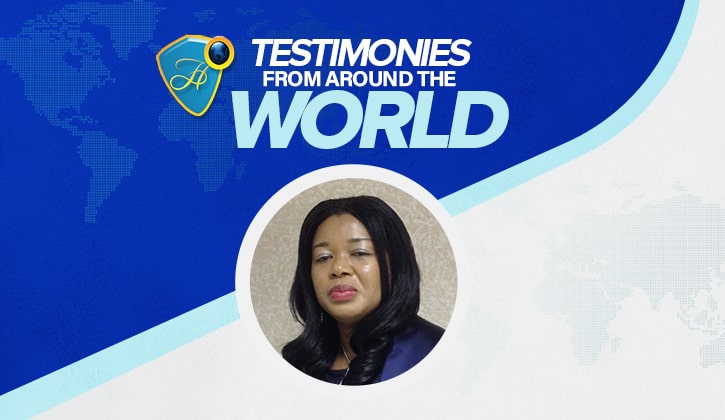 .The global online phenomenon, Healing Streams Live Healing Services with Pastor Chris, was a time of the supernatural. The epoch-making program that took place in the month of March blanketed the world in an atmosphere of faith and power for the miraculous, translating into innumerable testimonies across multiple locations of participants worldwide.

Chika Nwarie from Ireland shares: "I am a member of Healing School Prayer Network. I had umbilical hernia and abdominal muscle separation which my doctor said was an after-effect of childbirth. My abdominal muscle became too weak to continue supporting my intestines. This condition was first noticed in 2006 when I had my first child, and with subsequent pregnancies, the situation got worse. After my fourth pregnancy, my abdomen did not retract; it was as though I was still pregnant. The doctor revealed that the condition could only be corrected via a surgical procedure. I underwent the surgery last November, but I was in excruciating pain all the time. I couldn't sit or stand for long anymore. It was really challenging for me. It affected me physically and psychologically. I was out of work as a result.
"But during the March Live Healing Services, I was in my room participating, and as Pastor Chris was ministering to the sick, he said to lay hands on any part of the body that required healing. I immediately did as was instructed. Wow! I noticed that the pain was gone. I also realized that I was standing, jumping, and dancing throughout the program, all of which I couldn't do before. I also plan to resume work soon. This is indeed a big miracle for me. To the man of God, Pastor Chris, God bless you abundantly, sir."

You too can be a part of the global move of the Spirit and the manifestation of God's healing power at the upcoming Healing Streams Live Healing Services with Pastor Chris. Subscrib to our weekly newsletter to get updates.