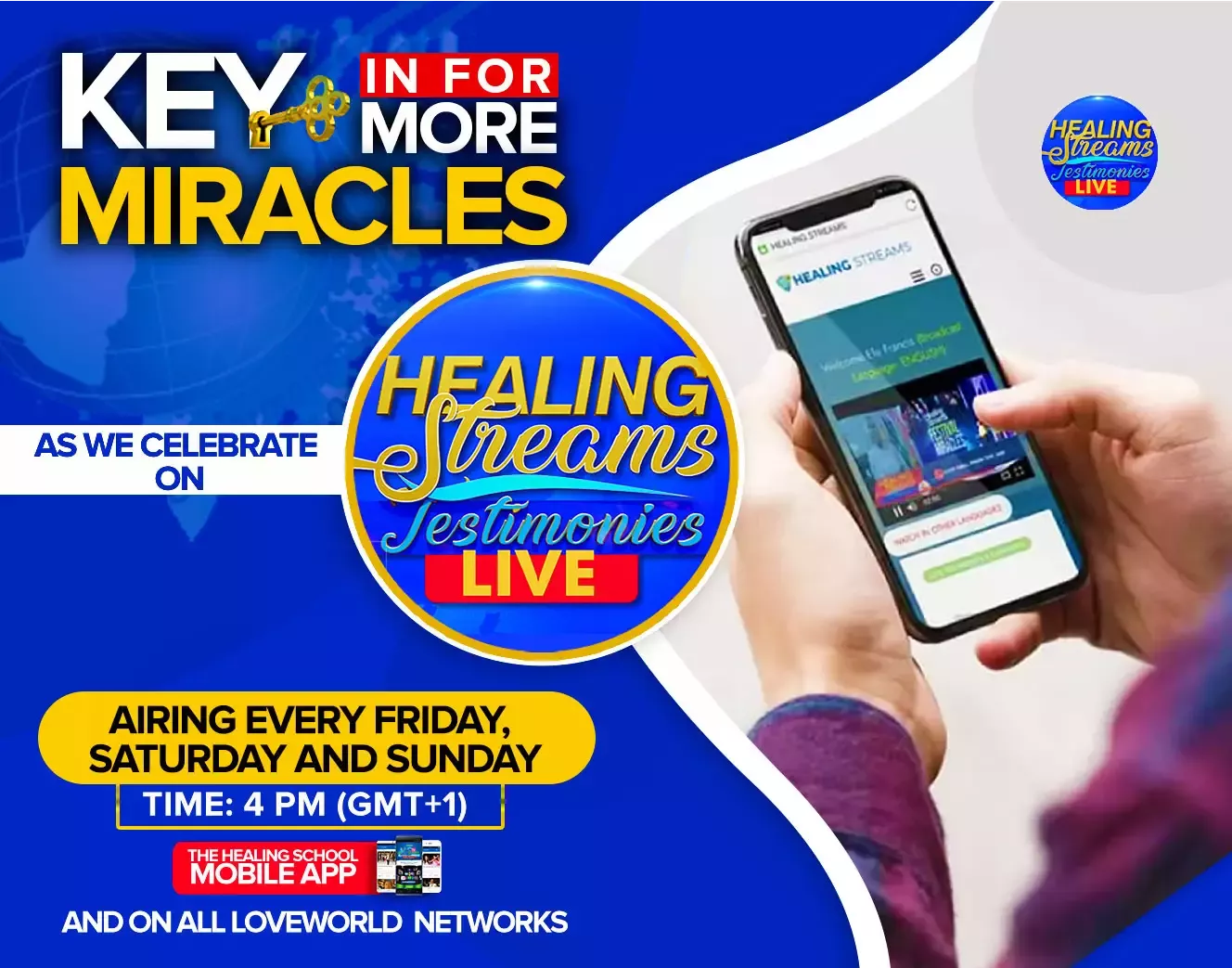 Looking for a Christian channel with faith-inspiring teachings concerning your health, well-being, and so much more? Search no further. Healing Streams TV is that one-stop online TV that positions you and others for a time of revelation and transformation by God's Word.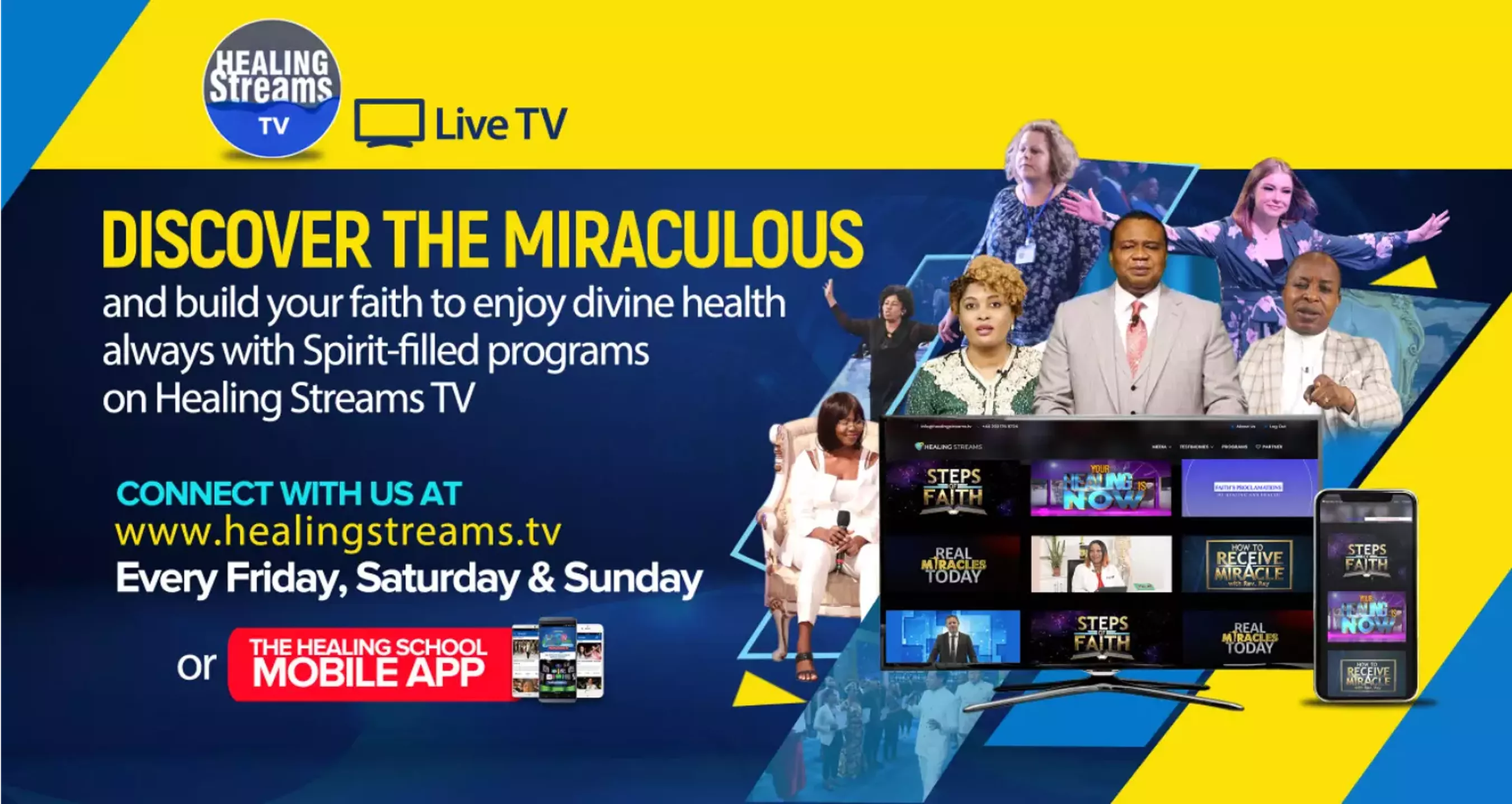 Weekly, from Fridays to Sundays, Healing Streams TV features a rich bouquet of programs such as; Faith's Proclamations of Healing and Health, Steps of Faith, How to Receive a Miracle, Healthy Living, Healing Streams Testimonies live, etc.
Kicking off the bouquet of programs is the Healing Streams Testimonies Live, a special broadcast of remarkable testimonies of people who experienced divine encounters on Healing Streams. It will no doubt stir up faith in your heart for a miracle. Join us this weekend @ www.healingstreams.tv or the Healing School Mobile App from 4 p.m. to 10 p.m. (GMT+1).
Every program on Healing Streams TV is an opportunity for anyone who is afflicted, sick, depressed, or challenged to change their story of pain and despair to a testimony of triumph. Many have been blessed and countless lives have been changed, with testimonies from subscribers and viewers.
McDonald from Guyana says:" Thank you, Pastor Chris, for giving us these life-changing confessions. It has been a blessing to my family and me. Hallelujah!"
From Germany, Luka testifies: "Praise God! Thank you, pastor sir. I am so inspired to watch this program. Thank You, Jesus."
Battick from the United States shares: "I received healing from fibromyalgia. Thank you, Healing Streams TV, for bringing the healing power of God to my home."
Get ready to be uplifted and blessed as you participate with your family and friends in this weekend's episode of Healing Streams TV from Friday to Sunday from 4 p.m. to 10 p.m. (GMT+1).
You can also join forces with the man of God, Pastor Chris, as you partner with Healing Streams TV in taking healing to the nations of the world through your sponsorship of the Healing Streams broadcast and translation into various languages of the world. Simply Visit: www.healingstreams.tv/partner to make a partnership commitment.