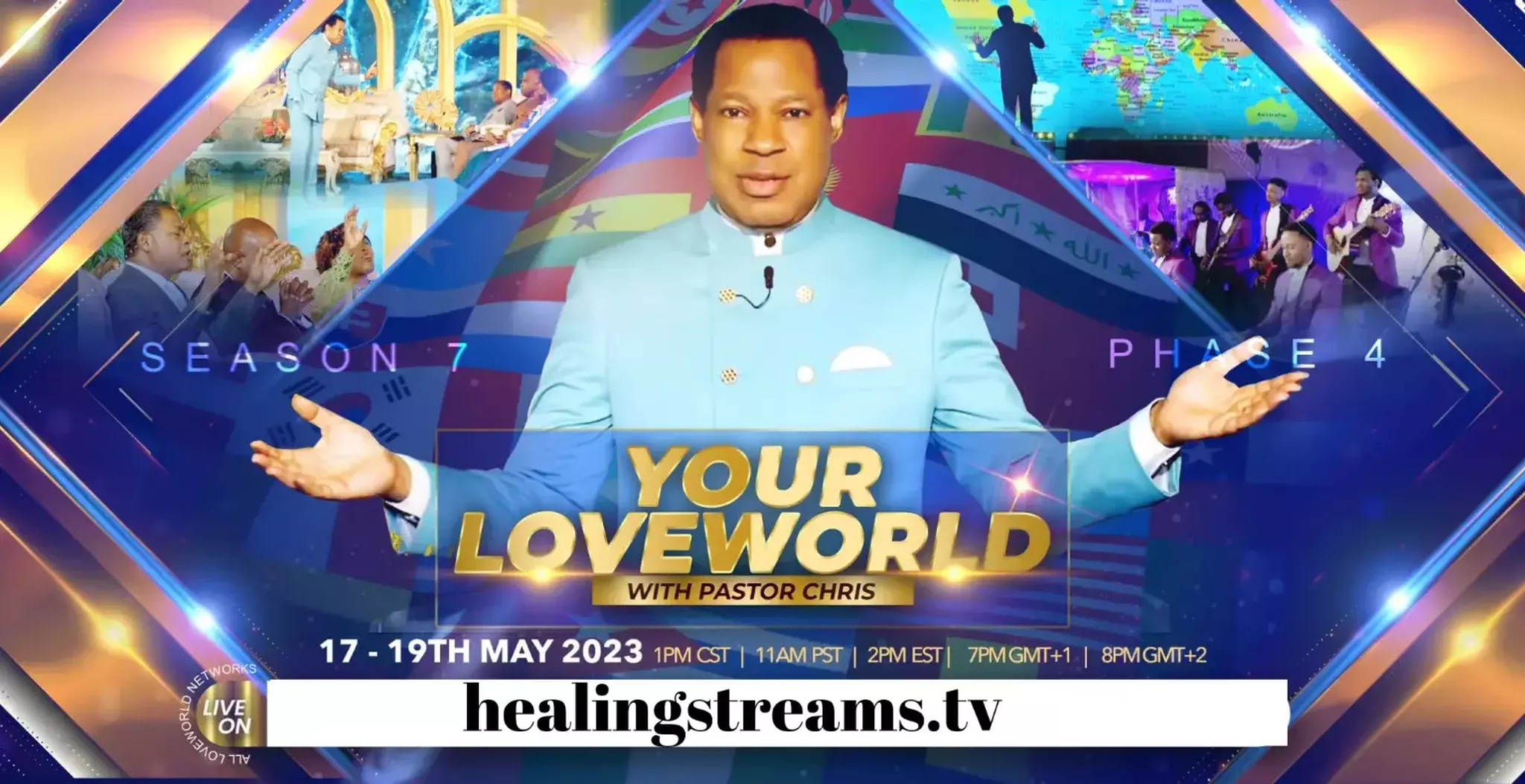 Starting from Wednesday, 17 May to Friday, 19 May, 2023 there's a perfect place to be, connected to Your Loveworld Specials Season 7 Phase 4 with Pastor Chris!
Through different episodes of these series, the attention of parents, guardians and teachers have been brought to the infiltration of ungodly educational curriculums and entertainment for children.
It's a time to receive deeper insight into the mystery of Christ, the mystery of the Word and the mystery of the Spirit unveiled from scriptures by the man of God, Reverend (Dr.) Chris Oyakhilome. People of all ages, social status, race and even people from various religions, have been greatly impacted by these special series. Many have also been hauled into God's kingdom daily as Pastor Chris endeavors to make the call for salvation before the close of every session.
The next phase of this series takes place on Healing Streams TV and Healing School Mobile App @ 7 p.m. (GMT+1) daily, from Wednesday, 17 May to Friday, 19 May, 2023. This program avails participants across the globe, the opportunity to be enlightened about current global events in relation to God's calendar as the rapture of the Church approaches. It will also be a time to pray for the nations and align them with God's perfect will for them.
Participating in Your Loveworld Specials keeps you a step ahead of the deep state and strategically positioned to fight against their evil plans, both from the spiritual and physical realm. Keep a tab on the dates, organize your schedule, and begin to build up great expectations as you spread the news to everyone in your sphere of contact.
Stay tuned to this platform for more updates!