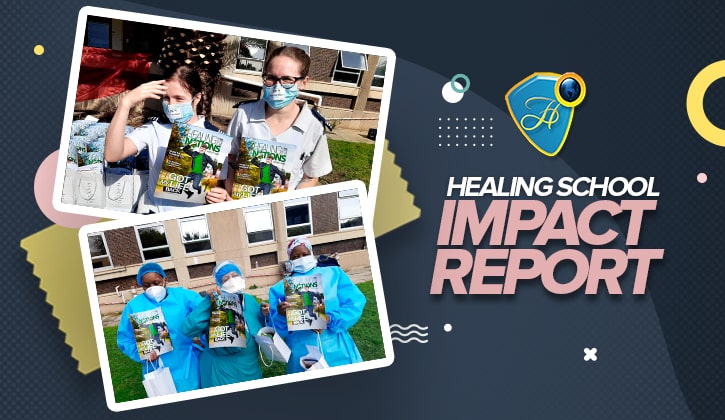 18th August 2020 was a memorable day in Somerset Hospital, Cape Town South Africa. The renowned hospital celebrated her 159th year as an establishment in a grand way with exciting activities to mark the occasion.

Notable amid the celebration was the initiative of Healing School partnering ministers in Capetown to distribute the Healing to the Nations magazine to the participants at this event. The hospital warmly received the ministers. This event provided a wonderful opportunity for the ministers to reach out with the Word of God and spread faith to every listener.

Over 400 staff of the hospital were impacted by the message of the Gospel which they received, leading to their response to the call of salvation when the Word was ministered. Most of them gladly said the prayer of salvation and gave their hearts to the Lord Jesus.
The beneficiaries were extremely grateful to the Healing School for blessing them with the Healing to the Nations magazines, alongside many other gifts. Since the event, the hospital has given more opportunity for this kind of gathering to hold on a regular basis to build fellowship and inspire the faith of the workers towards God.

The influence and impact of the message of the man of God, Pastor Chris, has continued to grow and spread across nations and territories of the world through the Healing School Partnering Ministries. Hallelujah!