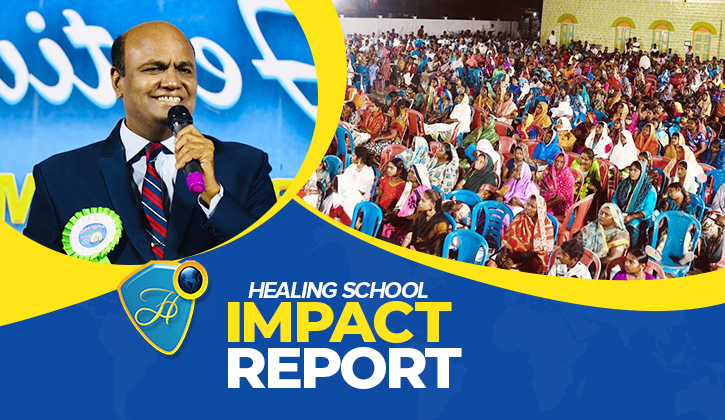 A member of the Healing School Partnering Ministries, Evangelist Ravi Abraham convened a healing crusade in India with over 40,000 people in attendance. The program was the first open-air meeting of its kind to hold in Gurazala-Andra Pradesh, since the Covid 19 restrictions began. Over 20,000 people gave their hearts to Christ and several got healed from diverse ailments.

Evangelist Ravi ministered the Word with power, shared excerpts from the Bible, from where the participants received the message of divine health and healing as taught by the man of God, Pastor Chris. The ministration took the meeting to another level as attendees were enthused and significantly spurred in their spirit by the words received. Miracles took place as some started demonstrating their faith as a result. Many received salvation while others had wondrous testimonies of divine healing. The outreach was truly an amazing experience for all.

The meeting came to a close with more astounding testimonies from participants, and everyone took a blessing with them.
To read more inspiring updates from the Healing School Partnering Ministries, please subscribe to our weekly newsletter.