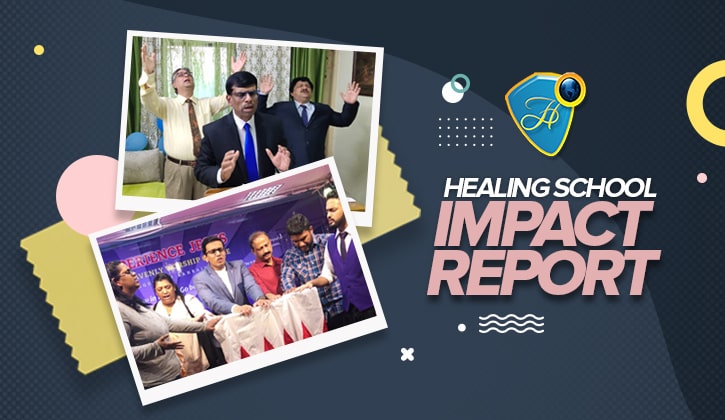 All over the Loveworld Nation, God's people are interceding for the nations of the world for these last hours, as we await the soon coming of our Lord Jesus Christ. At the beginning of the year, the man of God, Pastor Chris Oyakhliome, gave a divine direction to pray ceaselessly, living out the scripture in 1 Timothy 2:1, "I exhort therefore, that, first of all, supplications, prayers, intercessions, and giving of thanks, be made for all men..."

Many around the world have participated and have been tremendously impacted spiritually, even as the world has been impacted through their unrelenting prayers.
The Healing School Partnering Ministries in response to this call for prayer, organized over 100 outreaches, both online and on-site in over 20 countries including Peru, El Salvador, Honduras, Bahrain, Venezuela, UAE, USA, Argentina, Kenya, India, and many others.

Thousands of people connected online in addition to the people who participated on-site. The corporate prayer sessions yielded outstanding results in favor of the Gospel, and a plethora of testimonies across the nations from where people participated.
Indeed, so much power has been released and God's will is being established concerning every nation and territory on earth. The program also recorded over 1,000 souls won to the body of Christ. Glory to God!

To read more impact report from the Healing School Partnering Ministries, please subscribe to our newsletter.